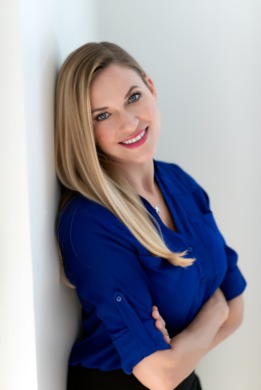 As a transplant from the Detroit, MI area in 2008 I fell in love with everything about Charlotte. I still can't say enough about the weather, proximity to the mountains and the beach, dining and entertainment options, outdoor activities, the list goes on. This city has something for everyone whether you're a foodie, an outdoor enthusiast, a parent with active kids, a golfer, or even a birdwatcher. I love helping my clients find the perfect neighborhood that meets their needs and suits their lifestyle.  I've lived and worked in many different areas of Charlotte and love sharing my experiences to help my clients make the most informed decisions and find the perfect home.

I have a bachelor's degree from Central Michigan University and also a background in advertising sales that helps me market homes effectively. My other job as a mother to my constantly moving 7 and 3 year olds has taught me about growing out of a house. I find joy in representing my clients during the sale of their current home and the purchase of a new home that fits their changing lifestyle and the lasting relationships it creates. Whether you're moving because you're adding kids to the family or because your kids are off to college, or moving your parents in, I'm here to help make the process as smooth as I can.

Whether you're making a move from another state or within the Charlotte area, its an exciting time and I would be so happy to help you find your perfect place!