HouseMax is not your typical Real Estate Company...
We are your local One-Stop Real Estate Shop – Whether you want to quickly Trade-In your House for Cash or List and Sell it for Top Retail Price – We can help you! 
HouseMax vs. Unlicensed Investors
Traditionally when looking for a Cash Offer on your house – you had to deal with an unlicensed investor you weren't sure would do as promised. We are a Licensed Real Estate Firm with the duty to uphold the Realtor Code of Ethics. We use all board certified forms and treat clients and customers honestly and fairly.
HouseMax vs. Traditional Real Estate Firm
HouseMax offers expert Full-Service Brokerage for Less Cost. You will benefit from a discounted listing side commission and you only pay if the home sells. We recognize and embrace the fact that the Internet has empowered the home buyer, as the information that was once closely guarded by the real estate community is now readily available to the general public.
Since the overwhelming majority of home buyers today begin their home search online, we combine the power of Enhanced Internet advertising with our superior Go-To-Market strategy and Expert Negotiation to create tremendous value for our clients. The net result is getting your home sold while saving you thousands!
Jon Hines - HouseMax Team Leader  
Jon Hines is the team leader of HouseMax Team - EXP Realty.  The team specializes in residential real estate investment and general brokerage. Jon is a graduate of The University of Mount Union (OH) where he received a BA in Business Management.
After graduation, Jon launched his career working for a Fortune 500 company in the training and development field. He left the corporate world in 2003 to pursue his real estate passion full-time.
Jon worked three years as a Mentor and Coach for a Real Estate Consulting Firm where he trained students how to be successful in Real Estate Investing.
Since 2006, Jon has been a top producing agent and has managed three general brokerage real estate firms.
He has always focused on providing clients the most accurate and up-to-date feedback on the market so they could position themselves to achieve the highest return.
In creating his own company, Jon has selected team members that share his commitment to ethics, competence and client service.
Natalya Hines - Operations Manager
Natalya Hines is a client-centric real estate agent who specializes in assisting Sellers and Buyers in Greater Charlotte, NC and Fort Mill, SC.
She earned a Bachelor's degree in Economics and Management and her business background includes experience in Accounting, Public Relations and Customer Service. She also has a degree in Healthcare (Occupational Therapy) and has worked in the areas of home health services and rehabilitation. While working in this field, her care and compassion truly made a difference in helping patients achieve the best possible outcome.
Natalya has always had a passion for real estate and she is currently assisting clients on a full-time basis. She has been a Charlotte / Fort Mill resident since 2010 and has a good understanding of area Schools and Neighborhoods.
Natalya is committed to understanding her client's needs and working toward a successful transaction. She is bilingual and fluent in the English and Russian languages. She is well traveled and has experienced different cultures.
Her mission is to represent clients with honesty and integrity. She is focused on building and maintaining personal and professional relationships.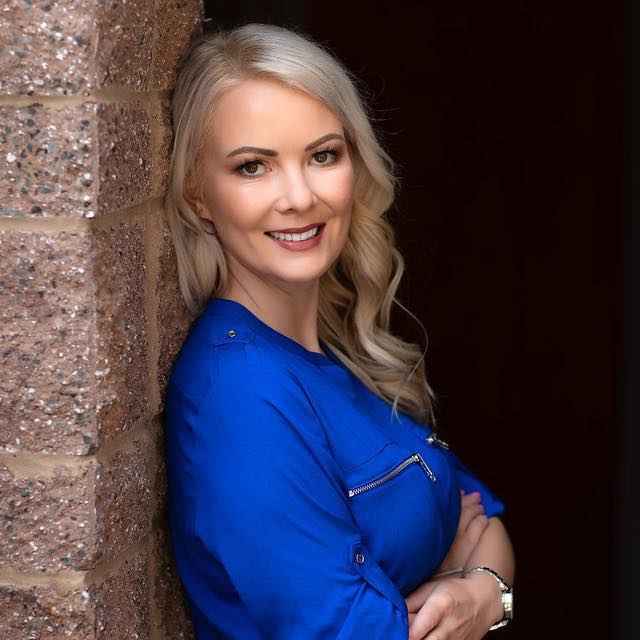 See What Our Sellers Have To Say
Jon is professional, efficient, highly knowledgeable, and easy to work with. He made our home look incredible for the listing and got us top dollar! Got us a fair price on the home we purchased. Excellent, no nonsense negotiator. You just won't do better than Jon Hines.
- Sarah Wilson
We were extremely pleased with Jon Hines selling our home. We had moved out of state then put our home on the market and in Jon's care. Through the entire selling process, he was there to guide us and answer all questions and concerns. We had a contract in one month. We highly recommend Jon Hines  as a listing or buyers agent.
- Diana Harris
If you are looking for a partner in selling your home, Jon is the person you are looking for. Jon did all the heavy lifting and made the sale of our home fast and easy! He guided us through each step of the sale, and truly surpassed our expectations.
- Curtis Campbell
Jon is professional, prompt, incredibly knowledgeable, and he always went above and beyond to guide me along the process of selling my home. Not even one month after our initial meeting, Jon listed my townhouse. Within THREE HOURS was under contract!!! Again, I am so grateful to have found him. Jon Hines is a Real Estate Expert!!
Rachel Sayasith
We have loved working with Jon on the sale of our home, which by the way sold in under a week! I have never worked with an agent who was as thorough and detailed as Jon.
- Lora Sadler
HouseMax is not your typical Real Estate Company. We are your local One-Stop Real Estate Shop – Whether you want to quickly Trade-In your House for Cash or List and Sell it for Top Retail Price – We can help you!
Jon Hines
HouseMax
855-927-4MAX
301 McCullough Dr. Suite 400
Charlotte, NC 28262