Sell4Max is not your typical Real Estate Company...
We are your local One-Stop Real Estate Shop – Whether you want to quickly Trade-In your House for Cash or List and Sell it for Top Retail Price – We can help you!
Sell4Max vs. Unlicensed Investors
Traditionally when looking for a Cash Offer on your house – you had to deal with an unlicensed investor you weren't sure would do as promised. We are a Licensed Real Estate Firm with the duty to uphold the Realtor Code of Ethics. We use all board-certified forms and treat clients and customers honestly and fairly.
Sell4Max vs. Traditional Real Estate Firm
Sell4Max offers expert Full-Service Brokerage for Less Cost. You will benefit from a discounted listing side commission, and you only pay if the home sells. We recognize and embrace the fact that the Internet has empowered the home buyer, as the information that was once closely guarded by the real estate community is now readily available to the general public.
Since the overwhelming majority of home buyers today begin their home search online, we combine the power of Enhanced Internet advertising with our superior Go-To-Market strategy and Expert Negotiation to create tremendous value for our clients. The net result is getting your home sold while saving you thousands!
Jon Hines - Team Leader
Jon Hines is the team leader of Sell4Max. The team specializes in residential real estate investment and general brokerage. Jon is a graduate of The University of Mount Union (OH) where he received a BA in Business Management.
After graduation, Jon launched his career working for a Fortune 500 company in the training and development field. He left the corporate world in 2003 to pursue his real estate passion full-time.
Jon worked three years as a Mentor and Coach for a Real Estate Consulting Firm where he trained students how to be successful in Real Estate Investing.
Since 2006, Jon has been a top producing agent and has managed three general brokerage real estate firms.
He has always focused on providing clients the most accurate and up-to-date feedback on the market so they could position themselves to achieve the highest return.
In creating his own company, Jon has selected team members that share his commitment to ethics, competence, and client service.
Natalya Hines - Operations Manager
Natalya Hines is the Operations Manager of Sell4Max. Her focus is transaction management and working with our agent partners to ensure clients receive superior level service and are satisfied with their real estate experience.
SELL4MAX REAL ESTATE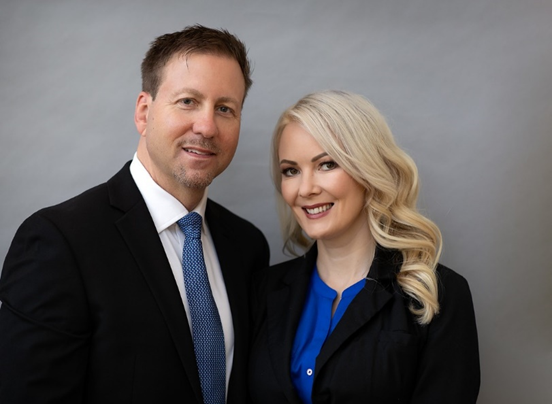 Jon and Natalya Hines
The Perfect Home Selling Solution Tailored To Your Needs